A KLM Royal Dutch Airlines Airbus A330-200 operating flight KL523 touched down 30 minutes early at 20.57L at Harare International Airport this evening, signifying the resumption of services to Amsterdam, cancelled 13 years ago.
Routed Amsterdam - Harare - Lusaka - Amsterdam, the 24 hour round trip operates on Mondays, Thursdays and Saturdays, departing from Schiphol at 10.20 hrs and arriving in Harare on the same day at 21.25 hrs. The return leg of the circle trip has the same number, KL523, leaving Harare at 22.30 hrs the same day, with an intermediate landing in Lusaka. The flight arrives in Amsterdam the following morning at 10.20 hrs.
Photos courtesy the Dutch Embassy, Harare, Zimbabwe.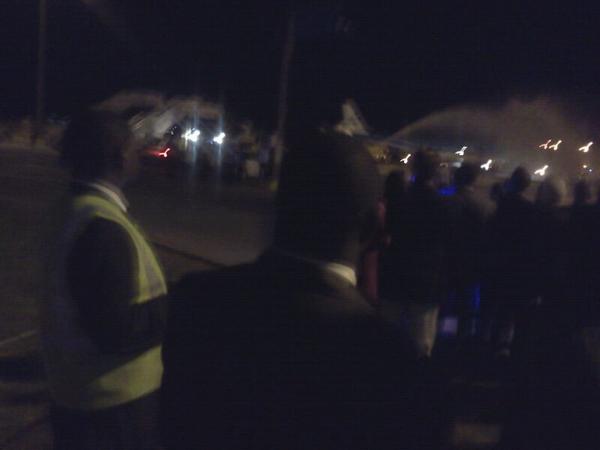 KLM 593 departing Harare for Lusaka/Amsterdam (DutchEmbZW)