One of Air Zimbabwe's two Airbus A320s (Z-WPM) has been spotted at Johannesburg's OR Tambo International Airport undergoing pre-entry-into-service checks. The aircraft is sporting a half finished livery (to put it mildly).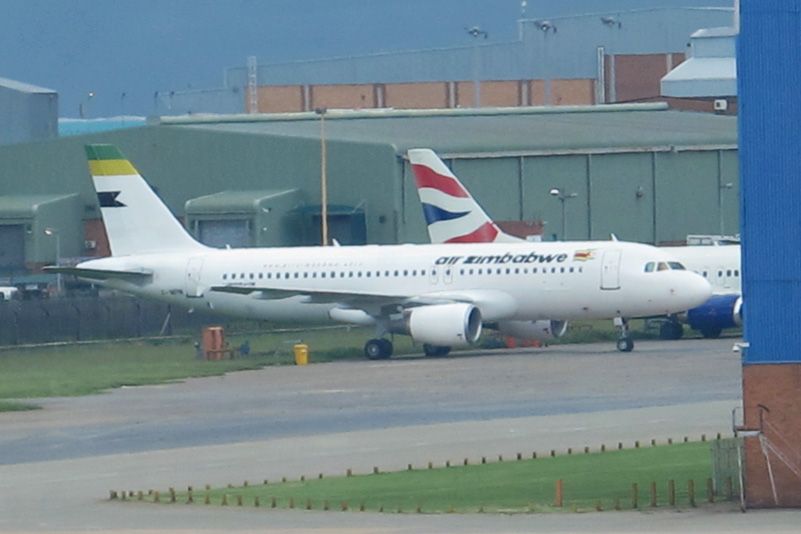 Air Zimbabwe Airbus A320 in Johannesburg (MalcolmR)
According to Zimbabwean press reports, the aircraft is in Johannesburg for a bridging check and will be certified "
in about five weeks time.
"
Apropos the rest of the airline's fleet, of its two Boeing 767s, one is operational for regional routes with the other undergoing service at a cost of USD400'000. Of their three Boeing 737s, one is operational with the two in need of service.
Two of Air Zimbabwe's three MA-60s are now said to be in "operational order" though their deployment is uncertain.
Thanks to Martial Saugy.